Just a sample of some mid-century modern homes that are for sale in the St. Louis metropolitan area.  If you are interested in buying an MCM home and would like a private tour, our board member and realtor, Jennifer Svoboda jens@remax.net would love to assist you!  We feature everything from homes that are move-in ready to homes that need renovating.
Have a house to sell?  Jennifer jens@remax.net can help you with that too!
If you know of a mid-century modern home that is for sale that we don't have featured here, please email Jennifer Svoboda jens@remax.net and she will gladly post it.
Beautiful Bernoudy in Ladue
Pretty home in Town & Country – Designed by California Architect Warren Callister
Updated Ranch in Tanglewood
8430 Louwen Dr, St. Louis, MO, 63142
$379,900/ 3 beds/ 2.5 baths/ 1,344 sqft/ .36 acres property details here
Super Cool Home with a Pool!
5 Roan Ln, St. Louis, MO 63124
$799,900/ 6 beds/ 4 baths/ 2,969 sqft/ 1.95 acre lot property details here
Incredible Fournier in Chesterfield on 5.88 acres!
Cute Fournier in Crestwood!
1523 Ridgewood, Crestwood, MO 63126
$159,900/ 3 beds/ 1 bath/ 1,270 sqft/ 7,143 sqft lot Property details here
34,o00 square foot office building in the Central West End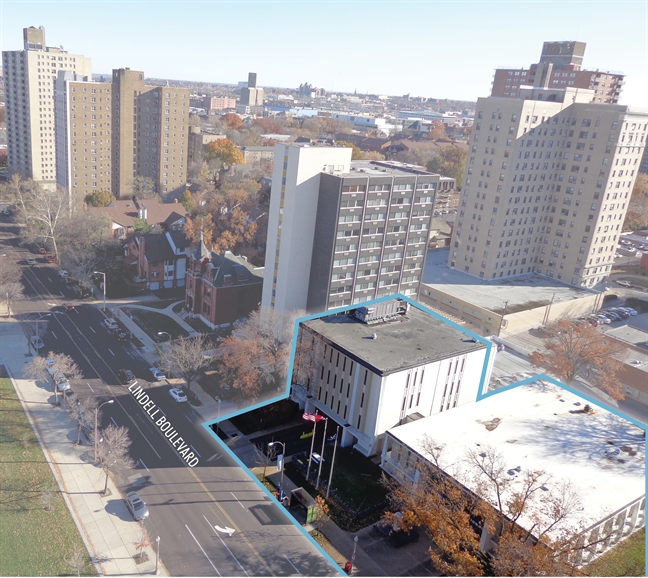 Optimist Club building/ Built in 1964 and 1977/ Zoned: Multiple family residential/ Land area: 36,600 sq ft/  55 parking spaces/ One block away from shops, restaurants and new Whole Foods
Pretty Renovation in Indianapolis
 Another One Needing to be Rescued!  A Fournier in Harwood Hills
Homeowner's pics of the renovation at 1419 Shands Ct
Went under contract in one week!  Congrats to the Buchheits!
1419 Shands Ct., Kirkwood, MO 63122
$329,900 3 beds/2 baths/1981 sq ft/.33 acres
Another MCM Home Needs to be Rescued!
$289,000 3 bed, 2 bath, 2,457 sq ft, .46 acres Property details here
Sold!
Not only is this house a pristine example of a fully restored and much loved MCM home in the Ridgewood subdivision, it also belonged to one of our own… Nathan Wilber.  Nathan is a founding board member of Modern-STL and once you see his home you'll realize why we want to keep him!  Clearly this home was a labor of love for both he and his wife Hanna.  I could go on and on about the many special and unique features and the incredible furnishings but the pictures speak for themselves.  It SOLD fast!     Property Details Here
Sold! Morton D. May's Ladue Estate
. .
And to owners who will PRESERVE IT. Click for the good news.